YOUR PEACEFUL PLACE
Location
Amazing location
5-15 min walk to the beach | 15 Km to Paphos Intl airport
This inviting apartments in Paphos, Cyprus, offers the ideal blend of convenience and leisure, located just a 5 to 15-minute walk from the serene beachfront. Additionally, it's a stone's throw away from the vibrant harbor area, renowned for its diverse selection of eateries, bustling bars, and cozy cafes. For those traveling by air, Paphos International Airport is conveniently situated just 15 kilometers away, ensuring easy access for both arriving and departing guests. This location is perfect for those looking to enjoy the coastal charm of Paphos while staying well-connected to travel amenities.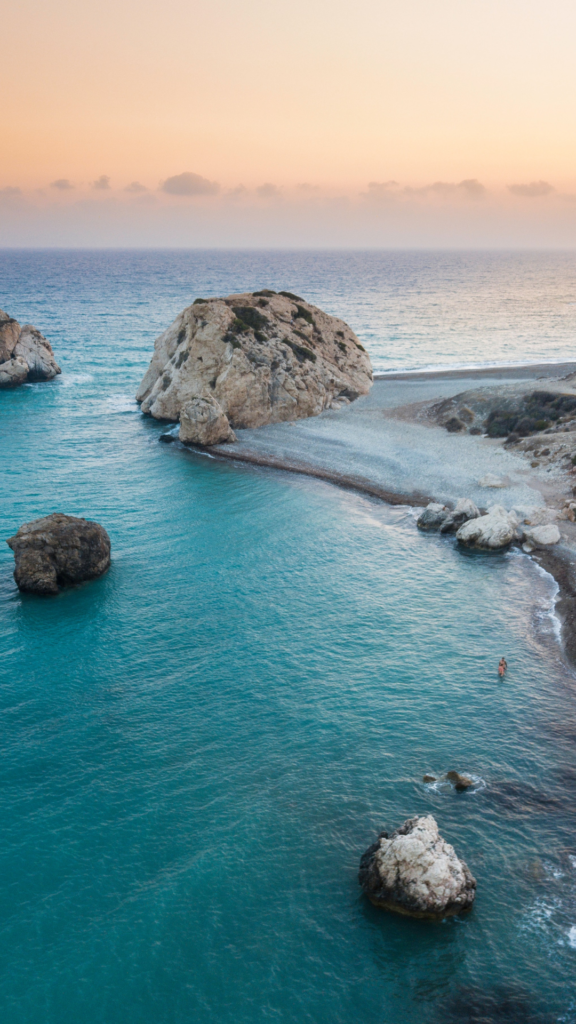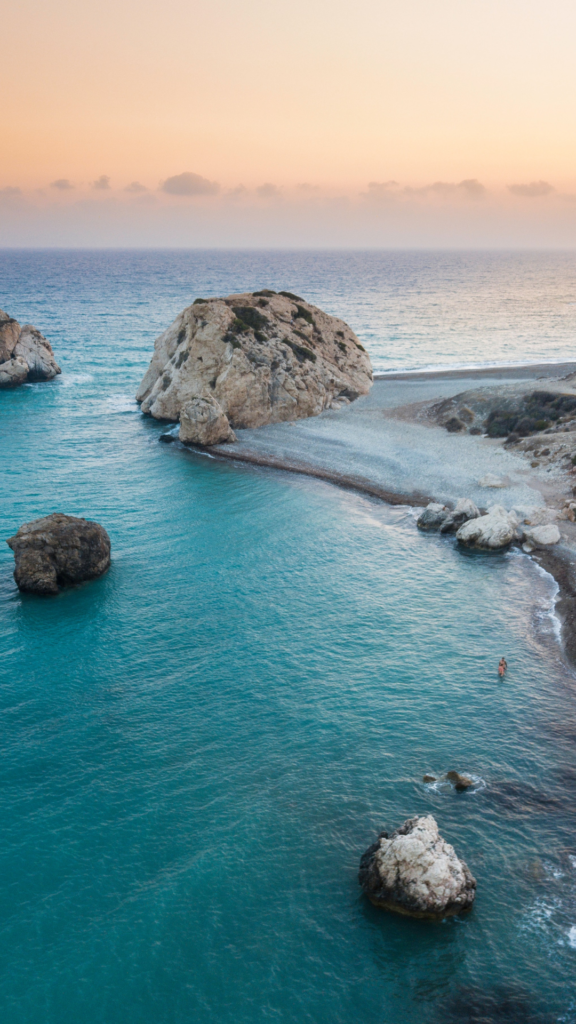 Local attractions
Harbor | Archeological Park | Sterna Winery | Aphrodite's Rock
Discover the enchanting attractions of Paphos, each offering a unique glimpse into the region's rich history, culture, and natural beauty:
The Harbor: A bustling hub of activity, Paphos Harbor is not just a scenic spot but a gateway to the city's maritime heritage. Here, visitors can enjoy leisurely strolls along the waterfront, indulge in fresh seafood at local restaurants, and soak in the vibrant atmosphere that defines this iconic location.
Archeological Park: Step back in time at the Paphos Archeological Park, a treasure trove of ancient ruins and artifacts. This UNESCO World Heritage Site is home to well-preserved mosaics, historic fortresses, and ruins that date back to the Roman era, offering a fascinating journey through Cyprus's storied past.
Sterna Winery: Nestled in the picturesque landscapes of Paphos, Sterna Winery is a haven for wine enthusiasts. Visitors can explore the vineyards, learn about traditional winemaking processes, and taste a variety of exquisite local wines that capture the essence of the Cypriot terroir.
Aphrodite's Rock: A site shrouded in myth and natural splendor, Aphrodite's Rock is a must-visit. According to legend, this striking sea stack is the birthplace of Aphrodite, the Greek goddess of love and beauty. It's a perfect spot for photography, sunset views, and immersing oneself in the enchanting lore of the island.
Do you like the location?
MAKE YOUR RESERVATION TODAY!

You may also enjoy…
CONTACT US FOR EXTRA SERVICES.

EXCURTIONS
Discover the wonders of our region through our tailored excursions. We organize memorable trips for our guests, featuring the best local attractions and hidden gems, for an authentic and enriching experience.
BREAKFAST BASKET
Start your day with our delightful breakfast basket, waiting for you upon check-in. Filled with fresh, local produce, it can be customized to suit vegetarian preferences, ensuring a wholesome and satisfying morning treat.